[NOTE: Periods in urls below are unfortunately switched to slashes because new users cannot post more than 2 urls in a message.]
Searching for an opcode via Google often returns the desired documentation result, but on csounds/com (note the trailing s). Example: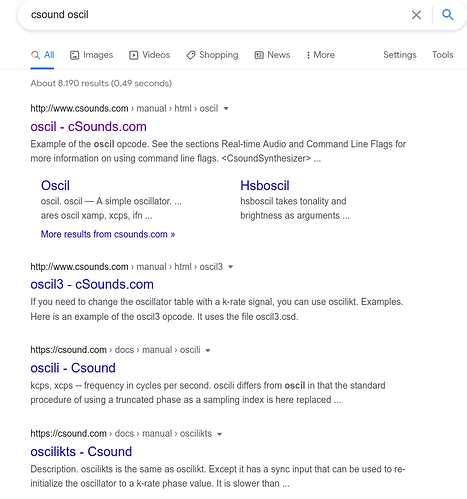 This has been a source of frustration because csounds/com has documentation that isn't fully up-to-date (as of this writing, it's reflective of Version 6.06, whereas csound/com is reflective of Version 6.15.0).
If SEO can't be improved sufficiently to oust csounds/com from the top result, perhaps it's worth asking its owner to implement HTTP 301 redirects. Having one canonical source of documentation would go a long way to streamlining things.