Hi all! I am Rahul Jaiswal with Open@RIT. We have been working with Prof. Steven Yi on developing community guidelines and resources to streamline contributions and community engagement. While we are new to the Csound community, many of our recommendations come from popular open-source theory such as Nadia Eghbal's Working in Public book. These suggestions are simply recommendations from us and we hope to start some productive conversations around how we can create a better and more effective Csound community.
As a designer, I was asked by Prof. Yi to re-evaluate the design of the website and look at potential issues when it comes to information architecture and general usability. These are an initial phase and can be iterated upon but I felt that it might be useful to any community members who wish to contribute to and improve upon the existing Csound website.
1) Inconsistent "sideNav" bar
Some pages have "links," while some pages have "Content" on the side nav. This might confuse the user while navigating through the website. So, either all the pages can have just Contents on the side nav bar or just a link section on the side nave bar.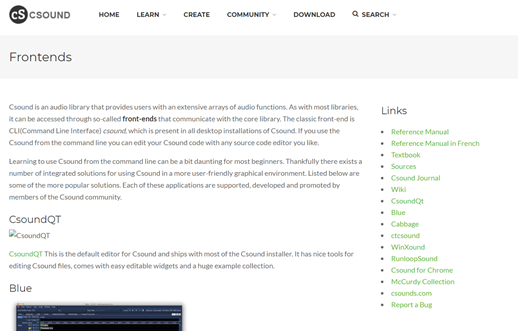 Figure 1: Links on the SideNav Bar.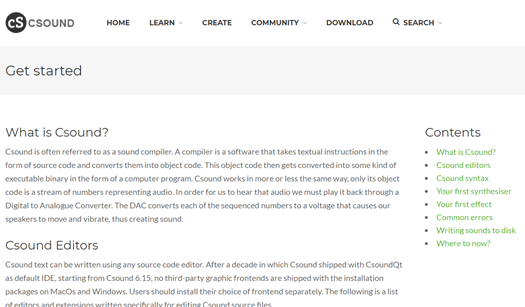 Figure 2: Contents on the SideNav Bar.