Hello!
I am trying to rebuild a Max-Patch in Csound in order to get it sample accurate. I am a total newbie and the opcode of pvcross did not do the same.
I want to take the amplitude spectrum of one file and multiply it with the real and the imaginary part of the other signal offline - sample accurate. Both files have the same length. Any ideas how to do it?
In the Max-Patch "convolution-workshop" it is the subpatch "pfft~ cw_fft 512 2". I attached a screenshot.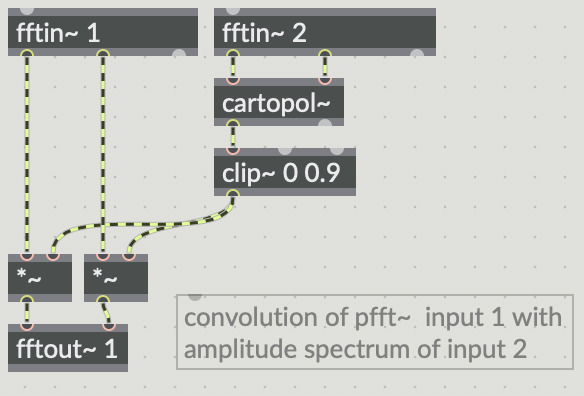 Thanks for helping!